Having warm tea with friends and family is one of the most enjoyable thing to spend the lazy leisure time, and it can be more enjoying with these crochet or knit tea cozy decorations! You will love to get out your hooks and pretty yarns in your craft cabin and try all these teapot cozies that our Craft Channel is going to share here by yourself. These tea cozies are not only wonderful decoration of your kitchen, but also functional to keep your tea warm with extra texture and color. They can be ranged from the simple and practical to fairy and whimsical, and can always make your heart warm and delight! Scroll down to the end of this gorgeous collection of 25 free tea cozy crochet and knit patterns which will right be next crochet and knit project wonders for anyone who is addicted to hooks and yarn.
Read more:
Crochet Wine Glass Lanyard Holder Free Patterns
Crochet Candle Jar Cozy Free Patterns
Crochet Plant Pot Cozy Cover Free Patterns
01. Knit Spring Explosion Tea Cozy
This beautiful teapot cozy is perfect for early Spring tea party, with cheery bright knit body topped with assorted crochet flowers and leaves.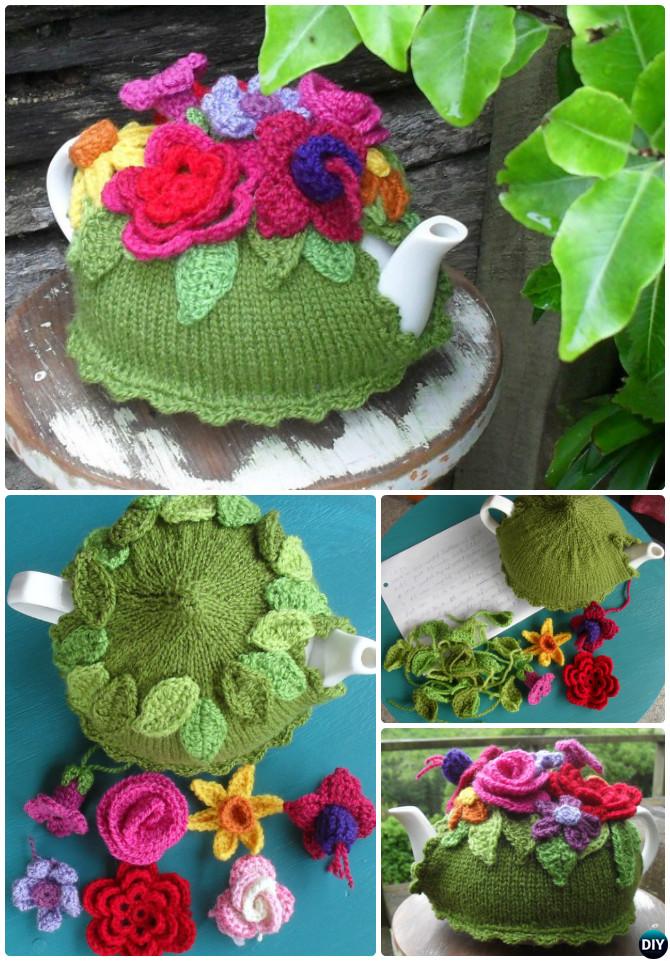 Image and Free Pattern: Crochet with Raymond.
02. Crochet Fairy House Teapot Cozy
Image and Free Pattern: Live Master Ru
03. Crochet Fairy House Teapot Cozy
Image and Free Pattern: Live Master Ru
Crochet Fairy House Teapot Cozy
Image and Free Pattern: Live Master Ru
04. Crochet Sheep on the Hill Fairy Teapot Cozy
Image and Free Pattern: Live Master Ru
05. Crochet Easy Ripple Tea Cosy
Image and Free Pattern:  Justjen Knits and Stitches
06. Crochet Puffy Stitch Rib Tea Cozy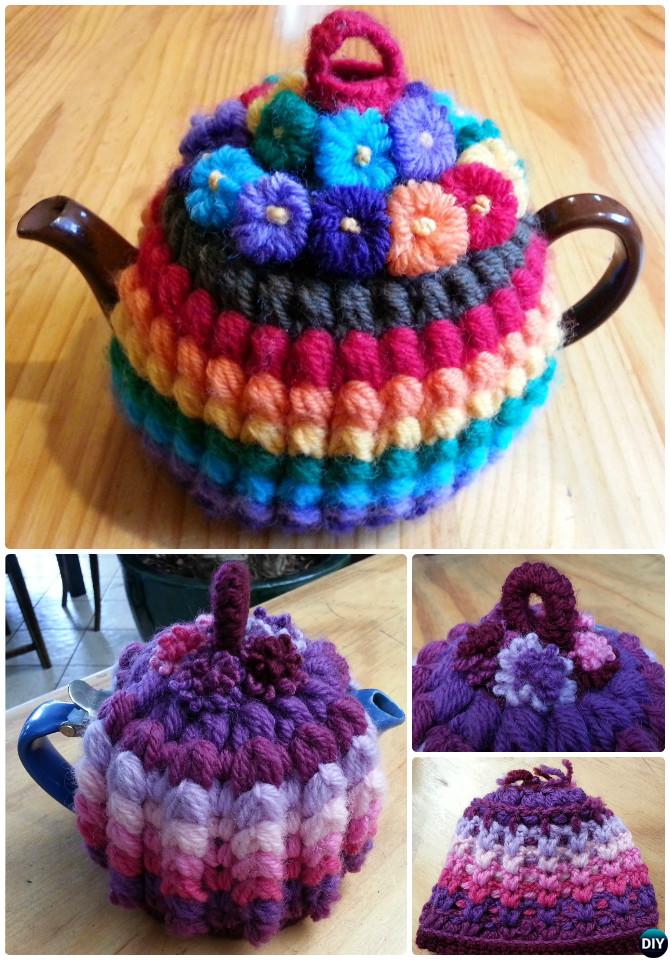 Image and Free Pattern: Megan
07. Knit Ice Cream Swirl Tea Cozy
Image and Free Pattern: Handy Little Me
08. Crochet Scallop Tea Cozy
Image and Free Pattern:  Crochet Roo