19. All Grown Up Striped Slouch Hat
Size available for older children or small adults and large adults.
Image and Free Pattern: Moogly
20. Moroccan Midnight Slouch Hat
Add this hat into your addition to the Moroccan Tile series, this slouch hat looks  fantastic, fun, and sparkly, with a gorgeous stained glass effect! Crochet with a bit chunky yarn and 2 different yarn to create special patterned look.
Image and Free Pattern: Moogly
21. Autumn Frost Slouchy Hat
Image and Free Pattern: Whistle and Ivy
22. Ups and Downs Slouchy Beanie
A easy to customize hat which uses 4 different crochet stitches and 2 cute buttons to create a unique free crochet pattern.
Image and Free Pattern: Moogly
23. Totally Tam Slouch & Beanie
Image and Free Pattern: Crochet Magazine
24. Arrow Slouchy Hat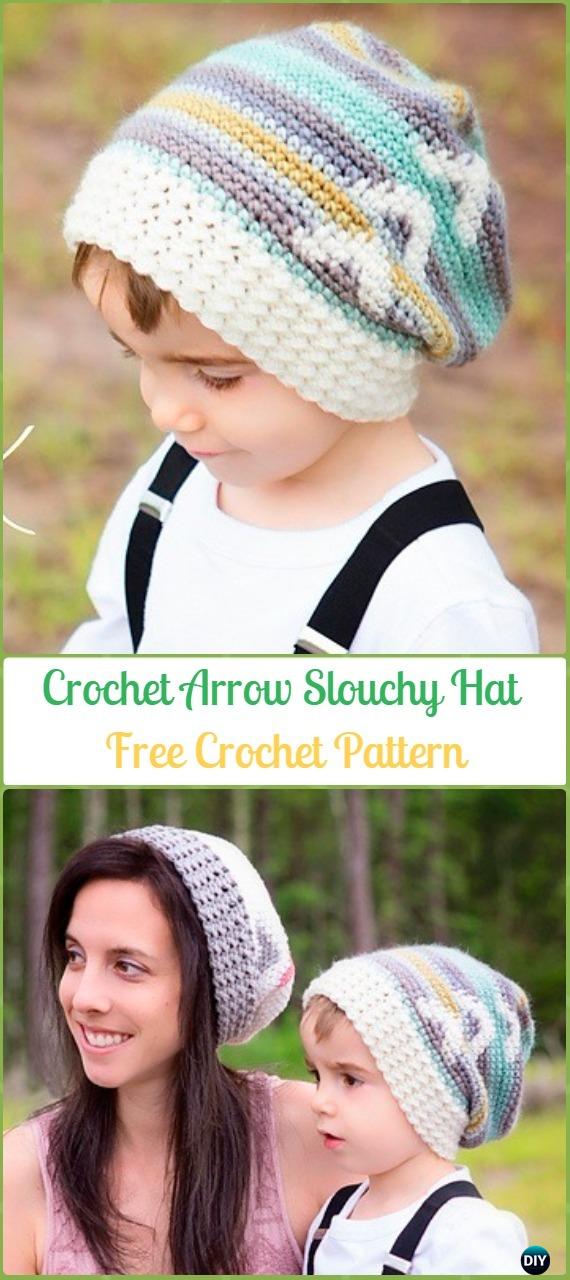 Image and Free Pattern: Briana K Designs