07. Lacy Flower Runner
Join any crochet squares to be a table runner or table cloth, and lace squares are always perfect choice to add elegant touch for any occasion.
Image: Laughing Purple Goldfish  and Free Pattern: Art oft Angle
08. Poinsettia Flower Table Runner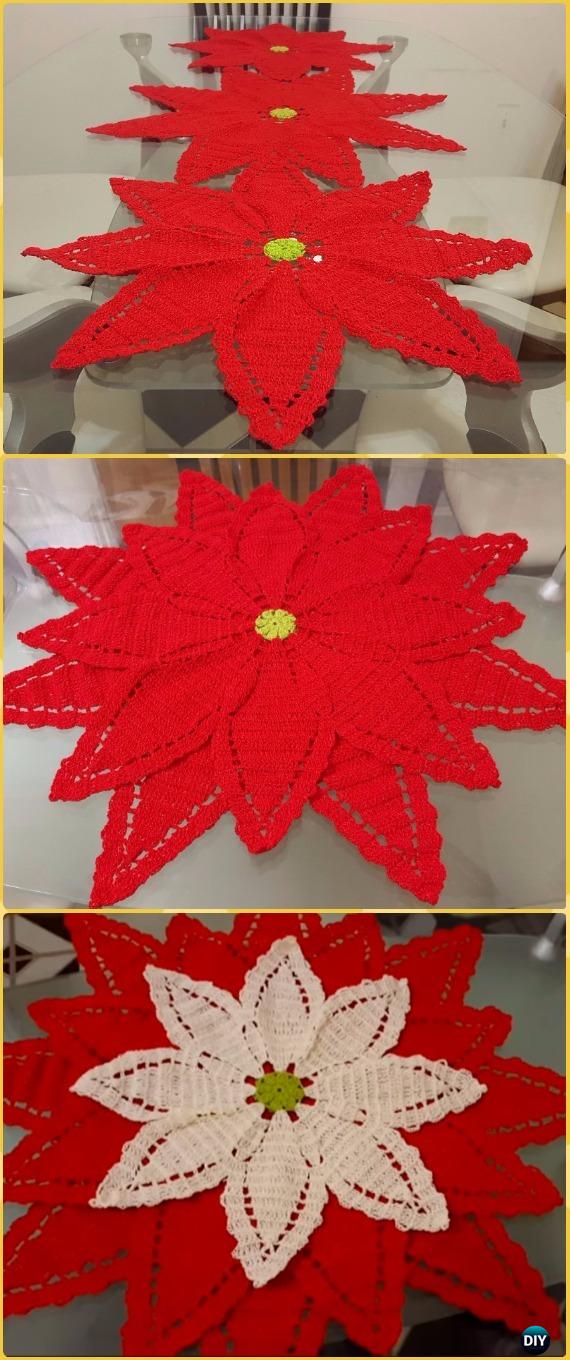 Image and Free Pattern: Las Maravillas del Crochet; More Crochet Poinsettia Flower Free Patterns
09. Holly Table Runner
Christmas table runner is not only for dinning table, but for mantel as well as candle runner, too.
Image and Free Pattern: Red Heart
10. Starburst Table Runner
Image and Free Pattern: Coats Design Team on Ravelry
11. Crochet Spiral Table Runner
Image: Unknown [Top]; and Free Pattern:: Alextitia Tuto Crochet on Youtube
12.  Crochet Fractional Spiral Table Runner
Image: Unknown [Top]; and Free Pattern: Alextitia Tuto Crochet on Youtube; & Joanna Stawniak [English]
13. Crochet 3D Rose Flower Table Runner
Image and Free Pattern Video: Milagros Ena on Youtube