06. Mobile Wheelbarrow Garden Along Trees

Images: Garden Web Forum & Homedit
07. DIY Wheelbarrow Water Fountain
Image and Instructions: Caps Creations
08. DIY Wheelbarrow Garden Fountain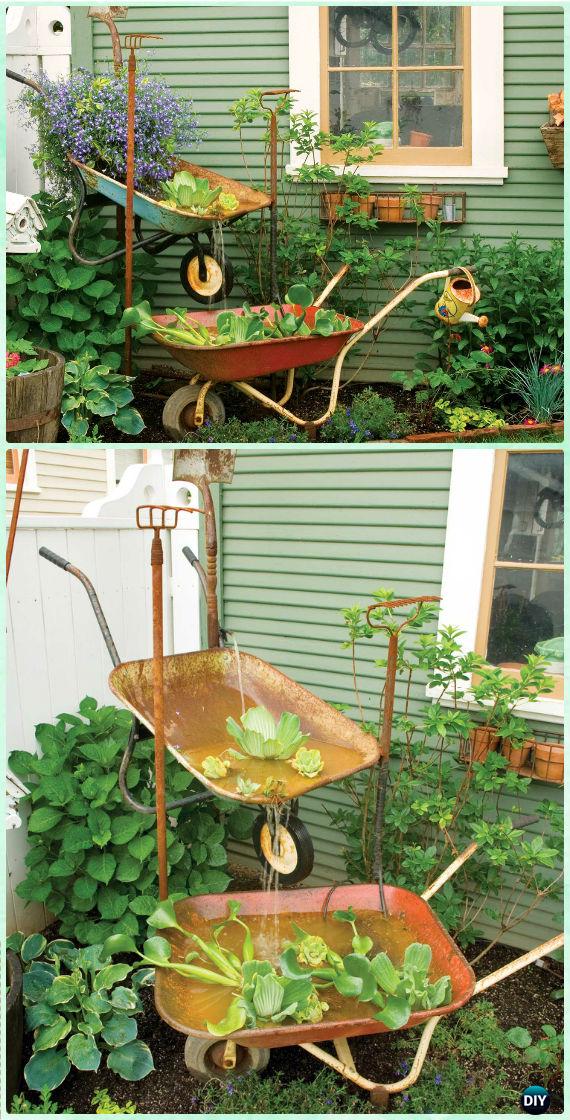 Images and Instructions: Mother Earth Living
09. DIY Rustic Wood Wheelbarrow Garden
Build your own wood wheelbarrow can be possible with this DIY instruction as well as video here, using reclaimed pallet wood or durable fir & cedar wood for gardening purposes.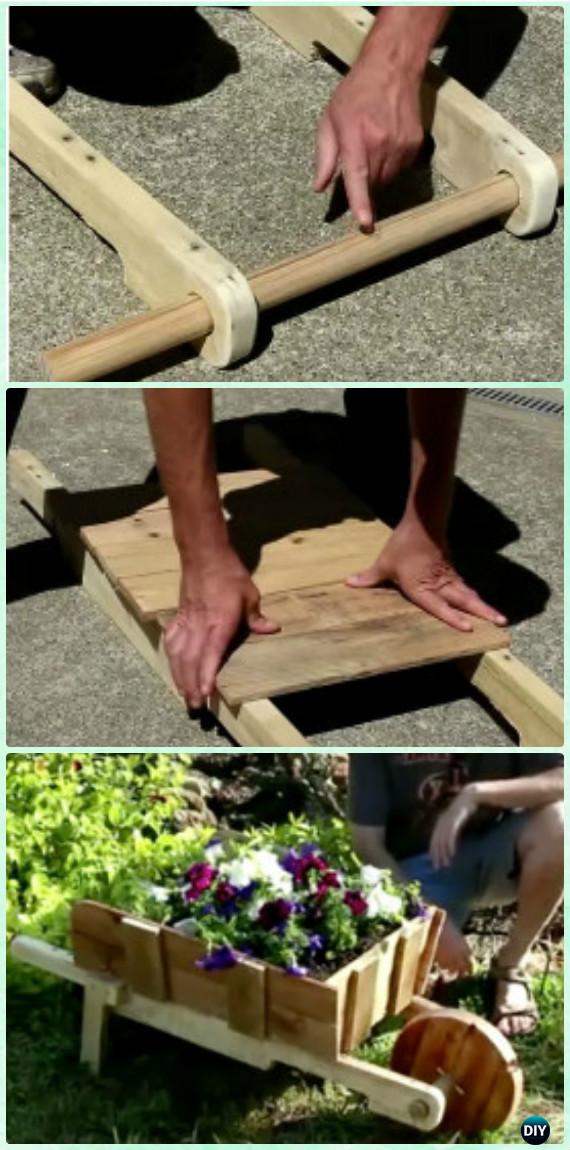 Images and Instructions: Woodworking For Mere Mortals
10. DIY Wooden Wheel Barrow Planter
And this version is much easier, plant directly inside or using small container plants to decorate your front garden, or mobile into landscaping design.

Images and Instructions: How to Specialist