13. DIY Door Banister
Turn old doors into banister, this stair rail made with old doors looks amazing!
Image: Chic Design Investments
14. DIY Door Toddler Bed
Image and Instructions: My Repurposed Life
15. DIY Old Door Sofa
Image and Instructions: Design Sponge
16. DIY Door Table
Your handmade tables are great ways to repurpose old French doors! Leave the glass transparent or use stained glass paint to create a colorful stained glass look and add legs.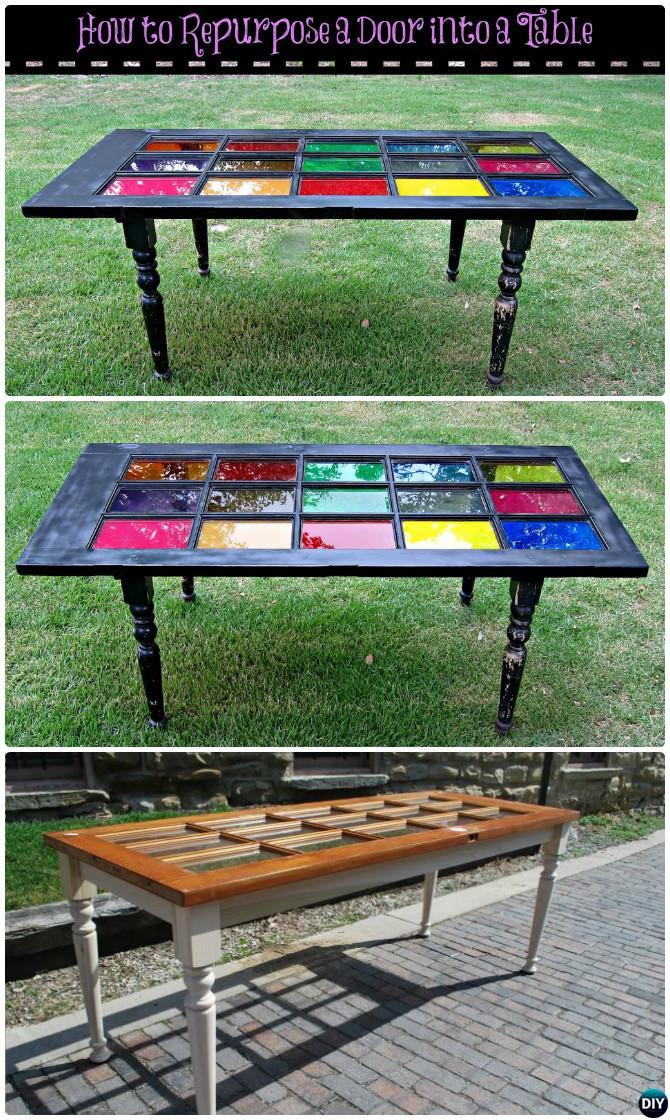 Image: Tomorrow's Antiques; Instructions: Morenas Corner
17. More Inspirations:
Some Images are not source-able, please drop me a message in case the image is not linked to right source.