We use lazy Susan table most often for around dining table, which makes serving the dishes easy for all people. Yet the function of lazy susan is more than that, there's so many different alternative uses to use lazy Susan for home organization. They're perfect for desks, cabinets, under cabinets, stores and all other spaces. They spin around and display everything which makes us to get what we need super easy.  Here are 10 clever ideas to organize your home using lazy Susan.
01. How to Make Lazy Susan?
First of all, you can make lazy Susan all by yourself using MDF sheet, and paint.
Image and Instructions:  the Art of Doing Stuff
02. DIY Lazy Susan Turntable Garden Table
Traditional way to use lazy Susan as Turntable tray to serve a group of people.
Image and Instructions: Home-dzine 
03. DIY Rotating Lazy Susan Pantry Storage
Install lazy Susan disks at the corners of cabinet or in the middle of your pantry shelves, highly practical to keep your pantry clear and organized.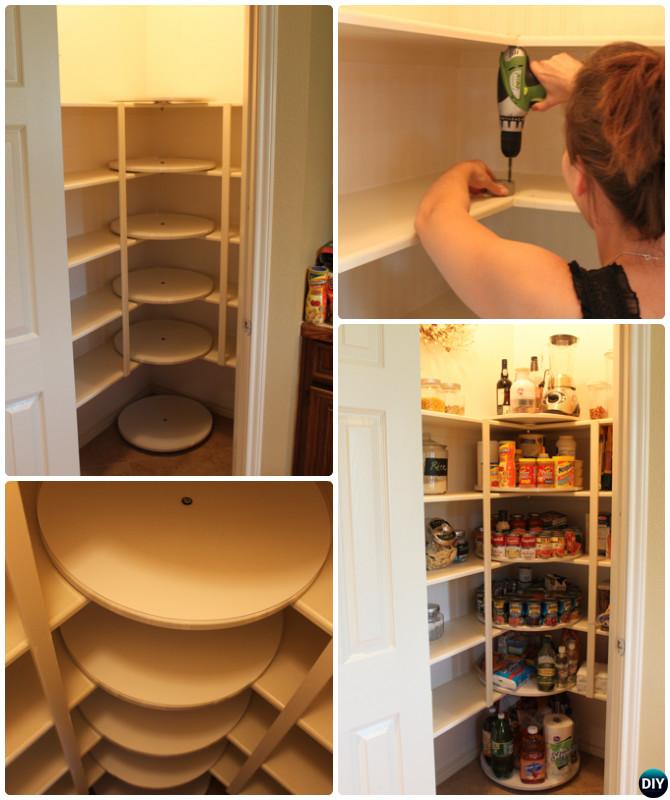 Image and Instructions: Decor Chick
04. Lazy Susan Shoe Rack
Keep your shoes neat, organized and in one place with this sturdy and useful rotating shoe rack with space for everything from sneakers to flats, heels and boots.
Image and Instructions: Sunset Lodge Inc Furniture; Remodelaholic
05. DIY Lazy Susan Bookcase
Put a bookcase on a lazy Susan pedestal to create a space saving storage system for the kids.
Image and Instructions: Naught on Your Life Blogspot