A collection of Amigurumi Dragon Free Crochet Patterns.Our Crochet Channel is going to share these wonderful dragon patterns which crochet fans will love. Dragon is one of the most popular mythic creature appears in the folklore of many cultures around the world. A symbol of strength and power, brave and majesty, if you are looking for a dragon accessory to enchant your world, these collection will be the ideal wonders you can get. There are so many awesome color patterns to choose from. I don't think I can choose just one! They are perfect for any child to snuggle and play with, if you are handy, you can use these pictures as inspiration for your own creations. Scroll down and start to make your own dragon crochet toy. Be sure to join our Pinterest Group for the latest and be sure to follow our Crochet Page, too.
Related:
Amigurumi Giraffe Toy Free Crochet Patterns
Crochet Bird Amigurumi Free Patterns
Amigurumi Crochet Unicorn Toy Softies Free Patterns
01. Dragon Drakosha
Image and Free Pattern: Anja's hobby site
02. Mythical Dragon
Image and Free Pattern : Sanity by Stitches
03. Fire Breathing Dragon
Image [Top]: bearlynuts; and Free Pattern: Amigurumi To Go
04. Fierce Little Dragon
Image and Free Pattern: Lucy Ravenscar
05. Baby Dragon Amigurumi
Image and Free Pattern: Not Your Yiyas Crochet
06. Orbit the Dragon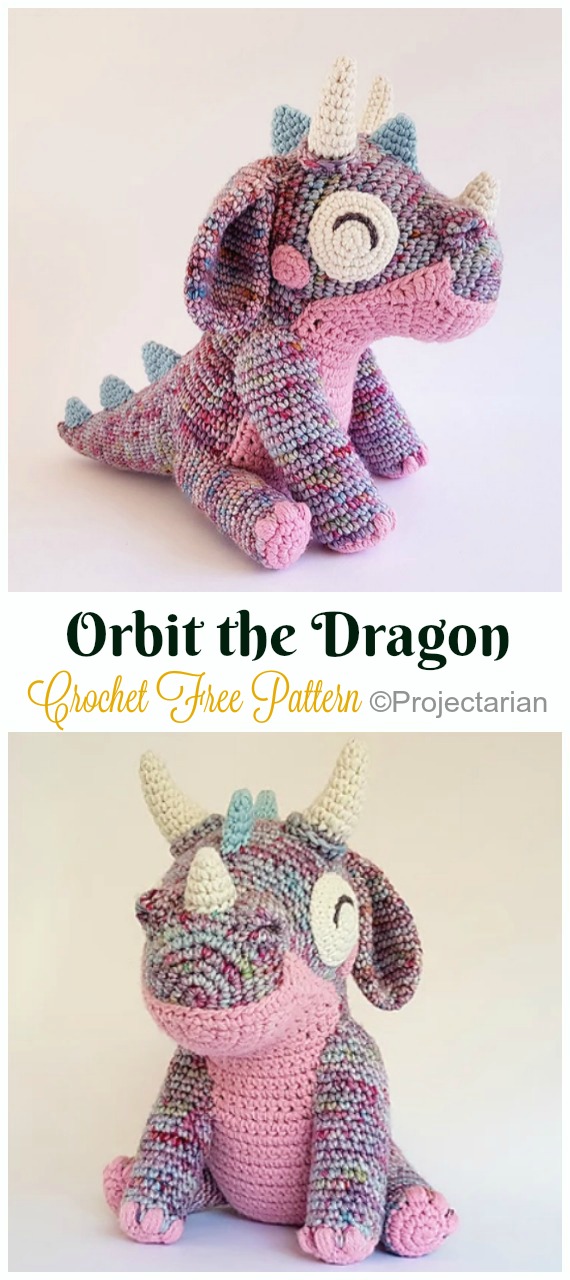 Image and Free Pattern: Hooked on Sunshine
07. Baby Dragon Amigurumi Plush Toy
Image and Free Pattern: RainbowReverie on DeviantArt
Originally posted 2019-05-31 12:32:16.