11. Crochet Summer Hat Daisy

Image and Free Pattern: Live Internet / Video: Olia Ksey on Youtube
12. Crochet Shell Stitch Spring/Summer Hat

Image: Kristina Bogdanova; Free Pattern [Video]: Julia Dolgov on Youtube
13. Crochet Miracle Sun Hat with Bow

Image and Free Pattern: Perchica Ru
14. Crochet Multilayered Flower Summer Hat
Turn all the flower motifs or round doilies into Hat base, Ellej has the multi-layered flower free patterns and crochet hat body along to make the Spring/Summer hat for her daughter, not exact free pattern for the hat, but flower base, but the idea is just a tempt for all of us crocheters to start with all the flowers at hand.

Image and Free Pattern: Ellej, More 3D Flower motifs Free Patterns
15. Floral Summer Sun Hat
The hat starts out at the top with the green that forms the ribbing. Pink is introduced on round two which grows to form the panels between the ribs. Image and Free Pattern: Krazy Kabbage.
16. Shells and Tiny Roses Summer Hat
This is a pattern for a summer cloche style hat made with acrylic crochet thread and size 1.75 mm hook. : Olga Poltava
17. Newborn Rose Hat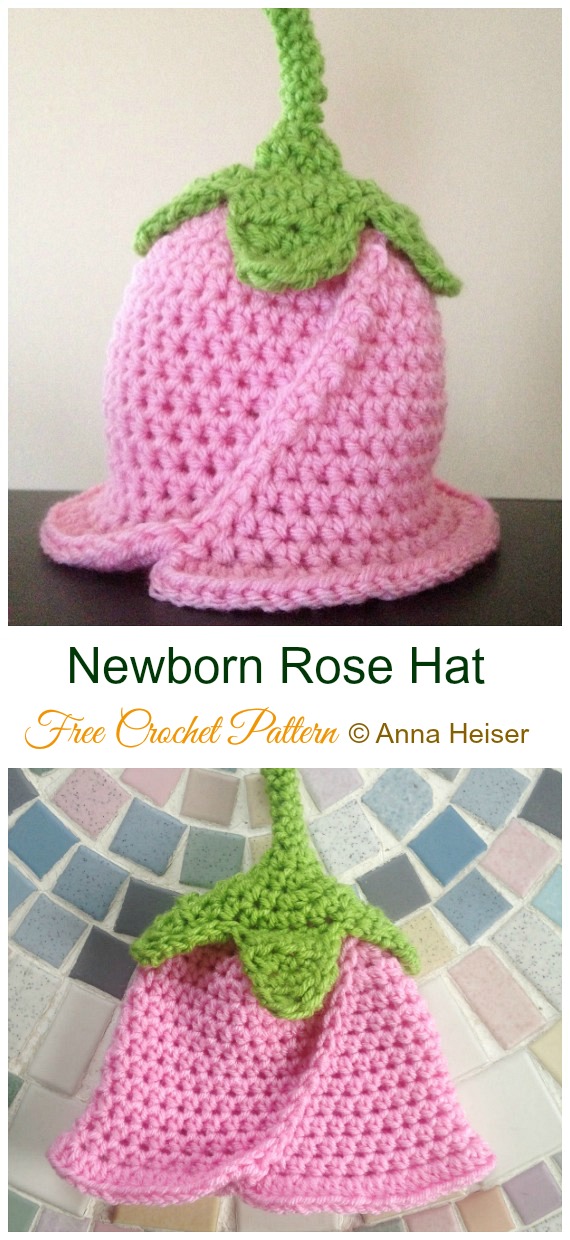 This is a fairly easy pattern for a newborn size hat. But the hat is stretchy enough that it would probably fit for a few months. : Anna's Crochet Spot