A  Collection of DIY Outdoor Table Ideas & Projects, with free plans and step by step instructions available. Our Home Furniture Channel today is going to make a list of different solutions to meet our space requirements. It's easy to re-purpose wooden crates into coffee table by assembling the wine crates in square or rectangular form which we have separated the collection. And this collection we picked out today will cover the hidden tables under table, picnic table for kids sand or water play, table that can folded down to benches, recycled wood table, glow in the dark table more. Dining outside is one of the best parts if you have any outdoor space, private backyard, or balcony. Or even you run a cafe or restaurant and want to entertain your guest outside, outdoor tables are quite necessary, and now save your money, check out these DIY outdoor table projects and build your own!
01. DIY Outdoor Coffee Table with Hidden Side Tables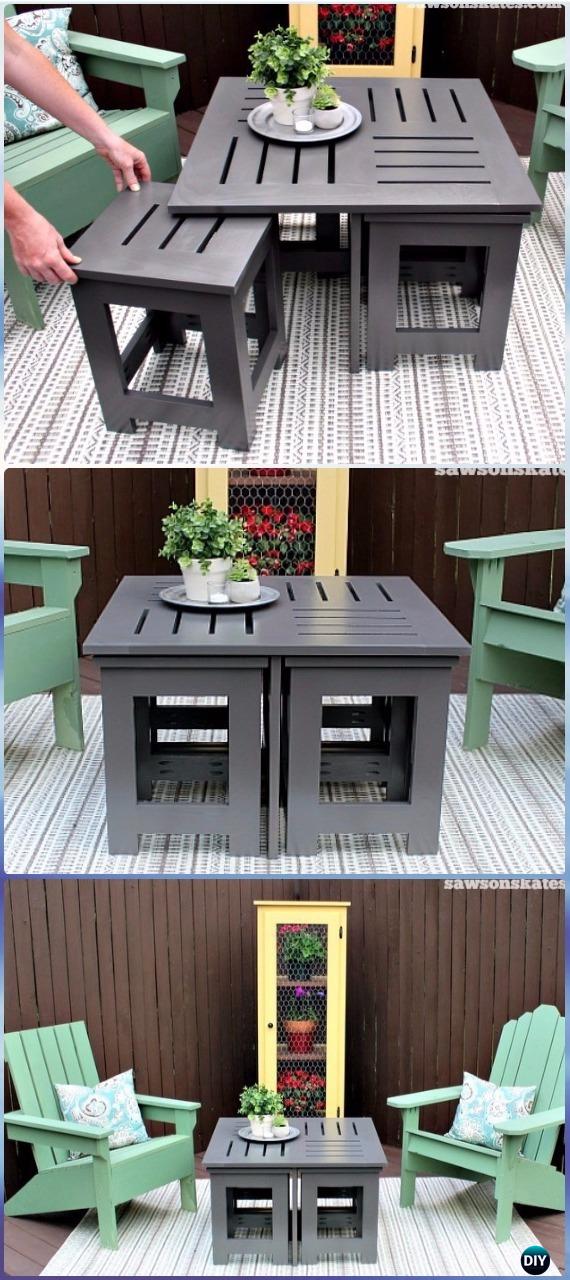 Image and Instructions: Saws on Skates
02. DIY Convertible Picnic Table and Bench
Image and Instructions: Build Something & Her Tool Belt
03. Picnic Table that Converts to Benches
Image and Instructions: Ana White
04. DIY Sandbox Picnic Table

Image: Hearts And Crafts NC;  and Instructions: My Outdoor Plans 
05. DIY Glow in the Dark Table

Image and Instructions: Instructables
06. DIY Outdoor Cabion Table Set
Image and Instructions: Home-Dzine
Originally posted 2017-07-27 12:00:41.