A List of DIY Recycled Old Tire Furniture Ideas and Projects for home improvement and decoration. We are in a country on wheels, we change tires often, and leave all those old tires in the car repair center. Today, our Furniture Channel is going to share the ways to repurpose them to make great interior decoration and beautiful furniture so you may change your mind to bring all the broken tires back home. Coffee table, ottoman with storage, tire chair and more creative designs are included, just scroll down and find the right in your needs.
Read more:
DIY Recycled Tire Planter Ideas for Your Garden
20 Wonderful DIY Ways to Recycle Bike Rims
Recycle Old Drawer Furniture Ideas Around Your Home
DIY Wood Cable Spool Recycle Ideas & Projects
01. DIY Old Tire Tic Tac Toe Board Game Table
Image: Pursuit of Functional Home
2. DIY Old Tire Table
Image and Instructions: While They Snooze 
03. DIY Rope Tire Ottoman
Image and Instructions: Margaretss 
04. DIY Tetherball Set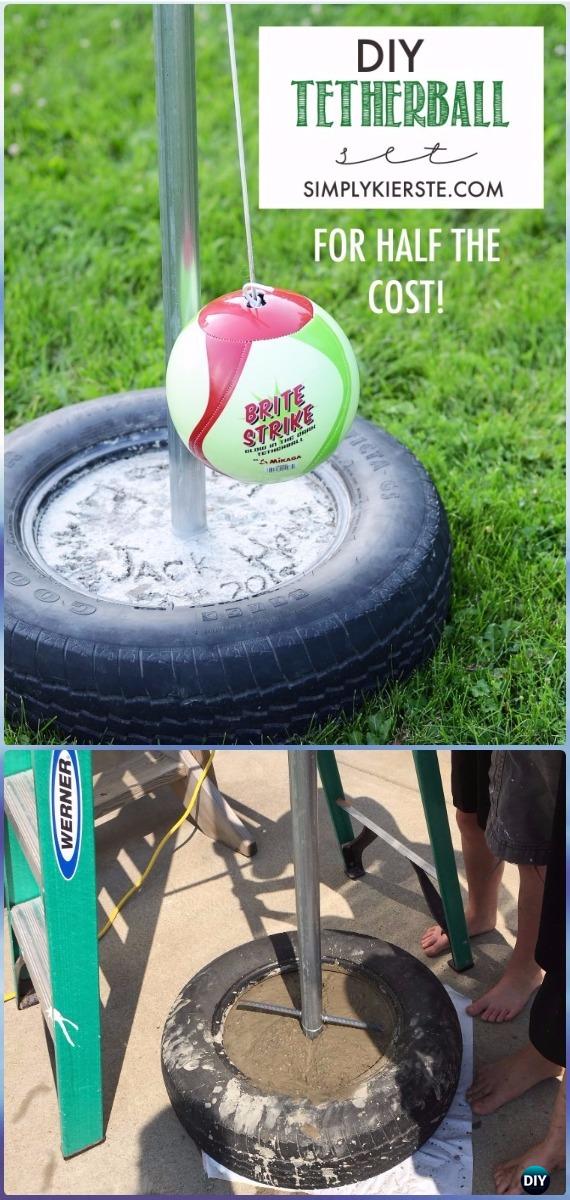 Image and Instructions: Simply Kierste
05. DIY Rope Tire Table
Image: Recycled-things; and Instructions: That was A What & Wikihow
06. DIY Dream Catcher Tire Chair
Image: Home Talk
Originally posted 2017-08-21 11:40:27.