Snowflake Crafts are essential elements for Winter decoration, and it can be fun and easy to make with our hands, our Holiday Channel today is going to share a collection of different DIY snowflake craft ideas to decorate your home during the holiday season. We can cut paper snowflakes, 5-point, or 6-point by folding a piece of paper, insert and ballerina to make it fancier. Salt dough ornaments are not new, cut them into lacy snowflakes and let kids help with the painting or glittering over it.  Scroll down and start your wonderful holiday decorations!
Related Article:
DIY Handprint Craft Gift Ideas Anyone Can Make
DIY Terra Cotta Clay Pot Christmas Craft Ideas
01.  Paper Snowflake Ballerina
Decorate with ballerina snowflakes as ornament, or garland, add glitters for more festive decoration.

Image and Instructions: Krokotak Top &  Bottom
02.  Plastic Bottle Snowflake Ornament
Make pretty snowflake ornaments from plastic bottles, hang them as backdrop, window curtain or decorate your Christmas tree. Image and Instructions: Country Love Crafts Blogspot; Artesan Blog & CresceBene.
03.  Tree Branch Snowflake
Image and Instructions: Praktic Ideas
04.  Tin Can Snowflake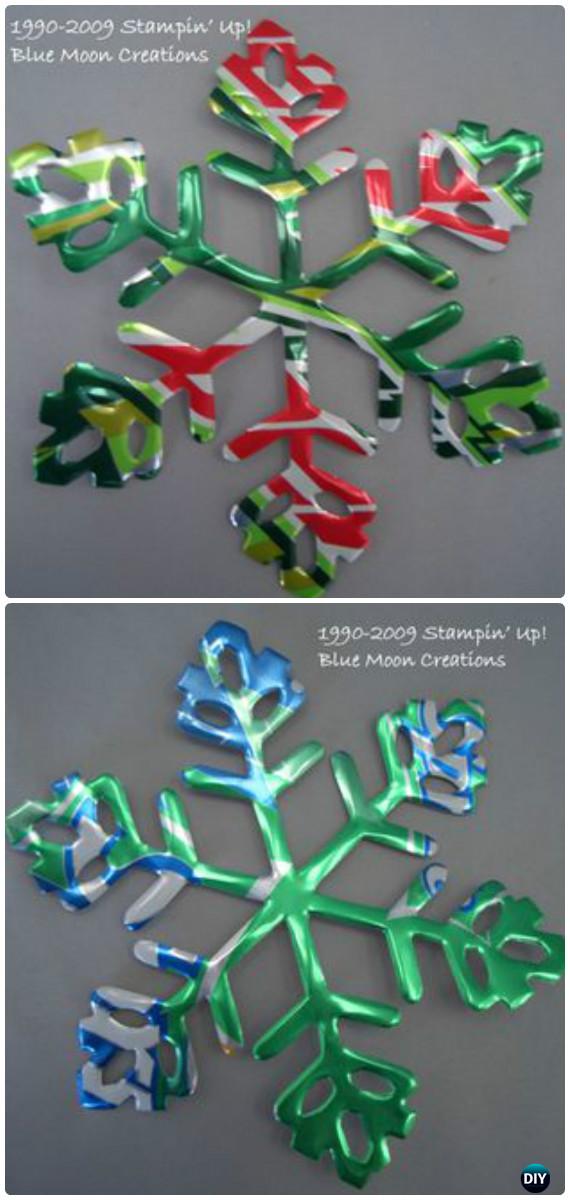 Image and Instructions: Stamping with Blue Moon Creations
05. DIY Popsicle Stick Snowflake
Image and Instructions: Rainor Shine Bog & Crafty Nest