It is easy to crochet squares for crocheters to start the basic learning, and we often chain from the center and crochet around, and seldom do we crochet from the corner. And today our  Crochet Channel is going to share this interesting variation of the 'old fashioned' granny squares. It's easy for beginners, and challenge for everybody else to play with those square motifs. Scroll down and see how it is crocheted with a detailed instruction of basic granny square by Sue Rivers.
Read more:
Crochet Granny Square Free Patterns
Crochet Hexagon Motif Free Patterns
Crochet Heart Applique Free Patterns
01. Daisy Square Motif
We found this chart online from a Russian forum. It is simple enough we believe that a little chart explanation is just what is needed. Don't worry about the color change, keep going down.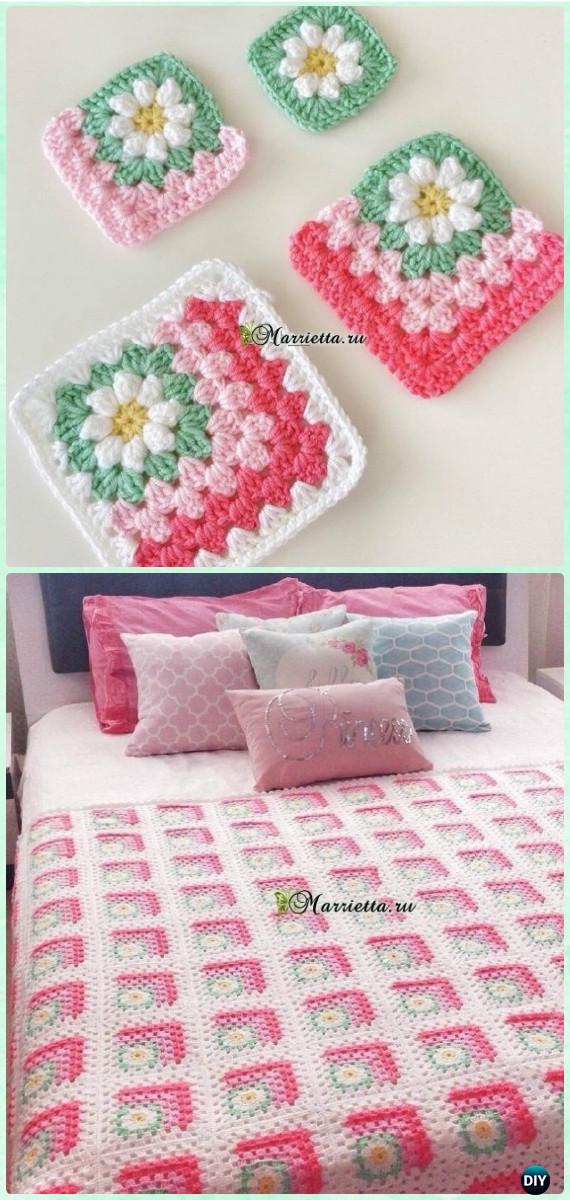 Image and Chart: Liveinternet RU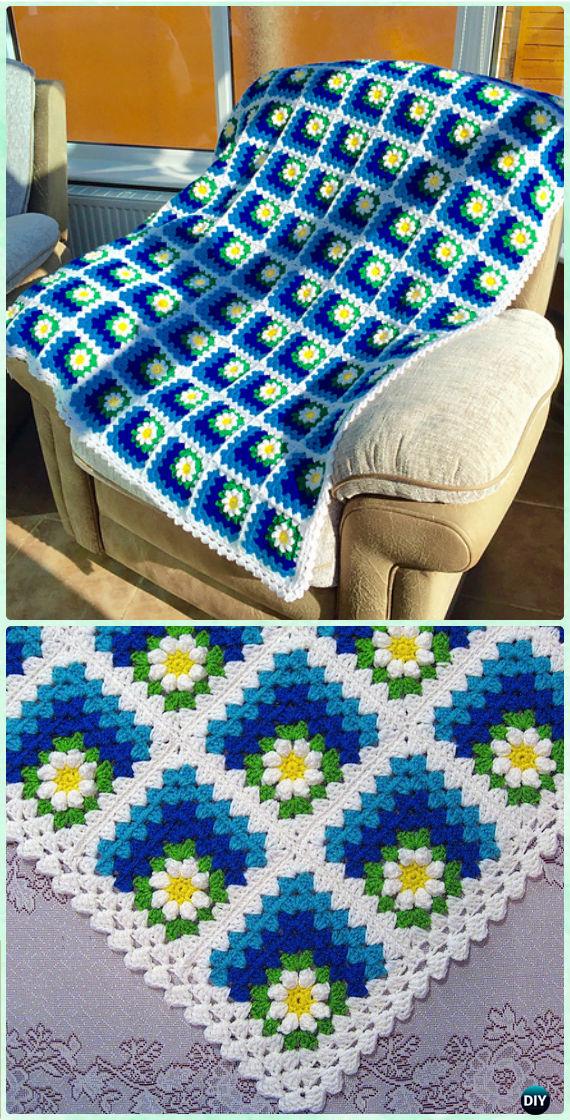 Image and Paid Pattern: the Jewell's Handmades on Ravelry
02. Crochet Mitered Puff Square 
This video shows the crochet instruction of puff flower square, change the puff to bobble stitch for the daisy blanket above.
Video Instruction: Handwork diy on Youtube