Mirror Fence Wall Garden
Mirrors hanging on the fence make the garden look bigger and add a different dimension to the views and plants.
Image and Instructions: The Bramble Berry Cottage Blogspot
Bird House Garden Fence
Make your yard more inviting for your kids by incorporating bird houses.
Image and Instructions: HGTV
Bird Feeder Fence Decor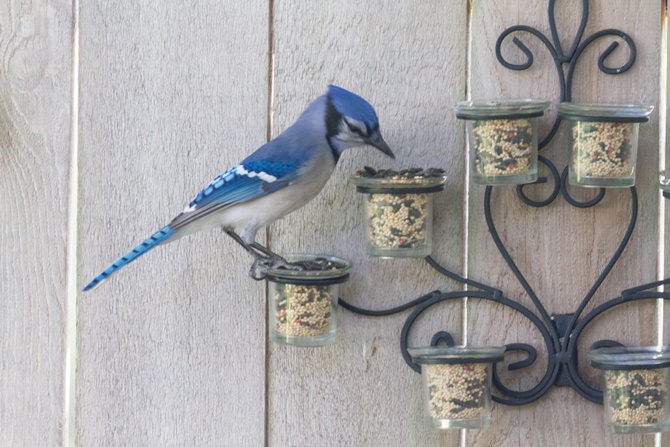 Image: Unknown
Backyard Tin Can Fence Garden
Use only cans painted in your favorite color to make hanging planter pot and decorate your fence.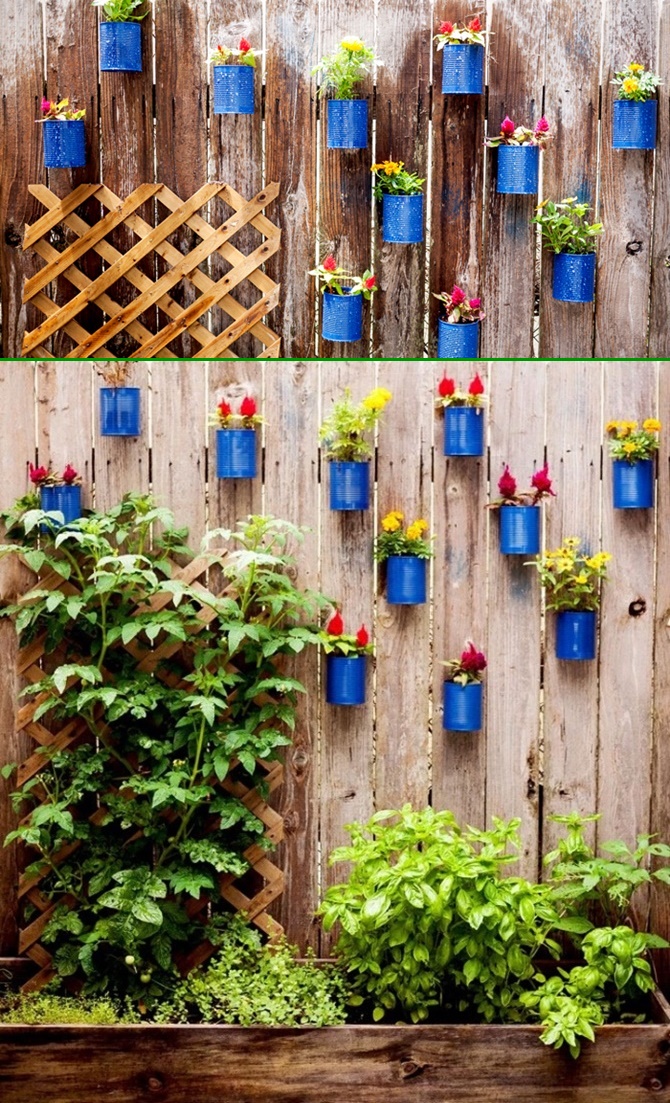 Image and Instructions: Ciera Design
DIY Painted Zebra / Bee Tin Can Planter Fence
Image and Instructions: Tablo Idea Escmamao Blogspot
DIY Living Succulent Wall Garden Fence
Image and Instructions: Lonny
Hanging Vertival Flower Pot Fence
Image and More Instructions: DIY How To