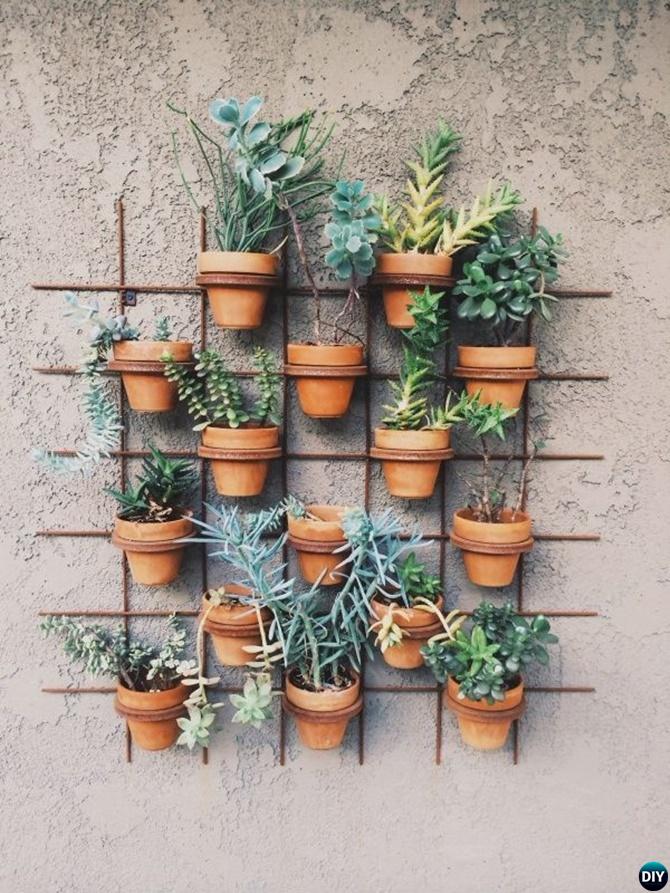 Image: Unknown
Magic Marble Garden Fence Decor
A unique way to dress up a very plain wood fence. Place marbles in to holes in a fence for a sparkling light show when the sun hits the color.
Image and Instructions: Creating Free Things
Recycled Kitchenware Garden Fence
Recycled Household Garden Fence
Coffee Table Fence Wall Shelf
A recycled coffee table creates a truly unique fence decoration.
Image: Just Imagine ddoc
Old Chair Garden Fence Decor
Design a fence that is both functional and striking Using a variety of bright colored recycled objects and furniture.
Image and Instructions: Jen Bowles
Old Window Fence Wall Garden
Image: Babblings and More