Most of us love raised garden beds no matter you are green thumb or seasoned gardeners love, since they can be filled with good soil and fertilizer with less weeds, require minimal or no digging, easy to improve its drainage. You can plant seeds closer in a raised garden bed because the light soil mixture improves the effectiveness of the water and oxygen which allows the roots to expand easier. A raised garden bed also tends to be warmer than the ground, so you can plant a couple weeks earlier than you could just planting in the ground. Here are more than 20 easy DIY ideas for raised garden beds with free plans, ranging from Cinder block garden bed to wood garden bed and garden tower!
01. DIY U-Shaped Raised Garden Bed
Locally-sourced, FSC-certified, untreated wood are best for wood garden bed, empress of dirt shares a great article on how to choose durable and long lasting wood for your garden bed that worth reading!
Image and Instructions: My Daily Randomness
02. DIY Wine Box Raised Garden Bed
Image and Instructions:  Life On The Balcony;  Instructables
03. DIY Self-Watering Veggie Table Garden Bed
Image and Instructions:  Instructables via Kindlekat
04. DIY Raised Garden Bed Along Fence
Image and Instructions: Loonyville
05. DIY Covered Greenhouse Raised Garden Bed
Image and Instructions: Apartment Therapy
06. DIY Cinder Block Raised Garden Bed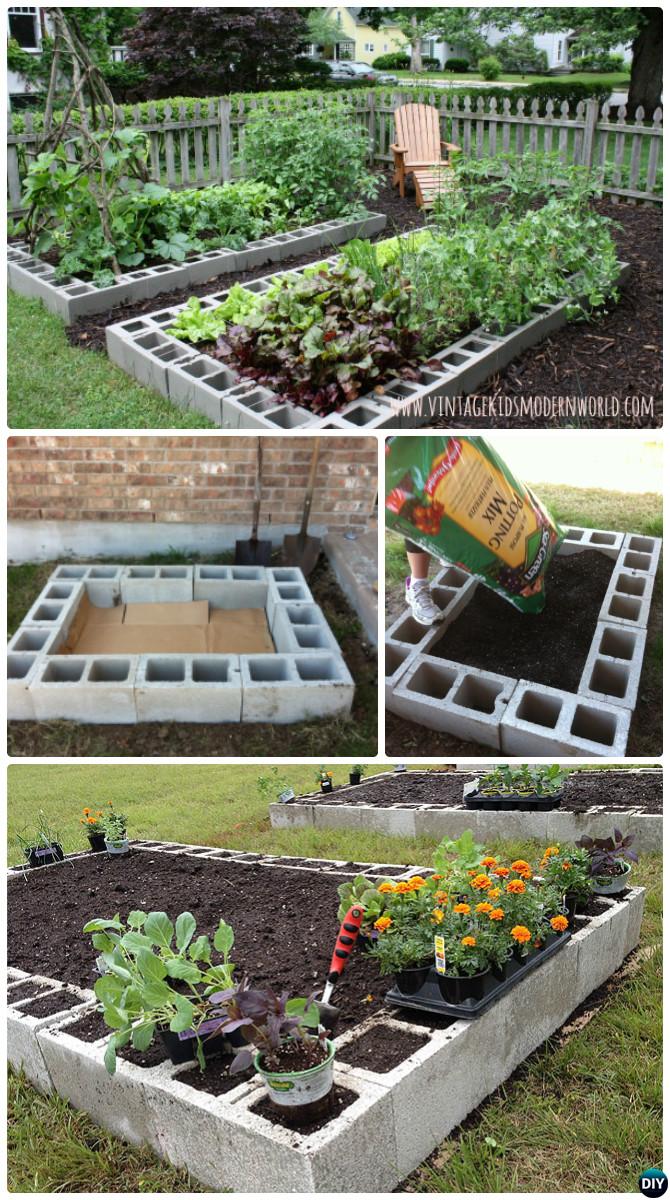 Image and Instructions: iSaveA2Z, Savvy Gardening, Vintage Kids Modern World