05. Hanging strawberry Planter Box
Still need more space to grow your strawberries. Let's go vertically off ground. Make the wood planter box along your garden fences or even shed walls. You can also read 20 more Fascinating Backyard Fence Decoration Makeover DIY Ideas.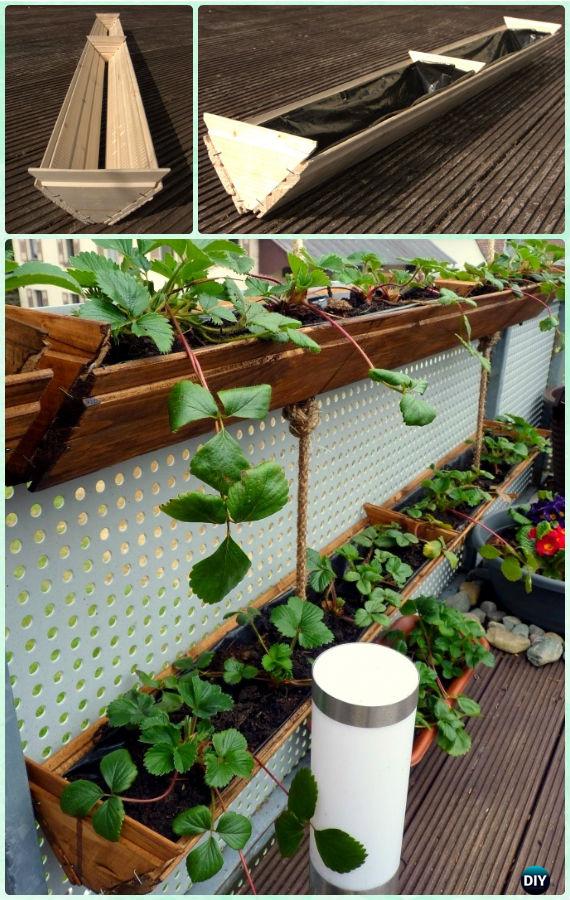 Image and Instructions: Foxy Folksy
06. DIY Rain Gutter strawberry Planter Box
 Don't want to spend time and efforts on figuring out these woodworking planters, get the rain gutter directly, just remember to drill holes for drainage.
Image and Instructions: Instructables & Goods Home Design
07.  DIY Hydroponic Strawberries Garden
Image and Instructions: Angry Ram on Youtube
Originally posted 2017-01-04 17:17:05.