Going solar is a must-go to save money, energy and protect environment. We now have solar powered generator, street lights, and vehicles are coming. Switching to solar can help with a greener environment. Today our Home Garden Channel is going to create a beautiful outdoor solar light that's pleasing to the eye and cost effective. We will go find new ways to use the garden solar lights to make more creative solar lighting fixture possibilities from materials we can find in our garbage or thrift stores.
See Also:
20 BEAUTIFUL LIGHT DESIGNS TO BRIGHTEN UP YOUR ROOM
DIY STRING LIGHT BACKLIT CANVAS ART IDEAS
01. Recycled Solar Light Lamp
Inexpensive solar light and pld lamp base revised into these totally brilliant outdoor lightings. Image and Instructions: Redo it Yourself & To Work With My Hands
02. Solar Light Hanging Chandelier Tutorial
The gorgeous rustic vaulted ceiling lights can be turned into outdoor lighting wonders after spray painting and solar light assembly. Image and Instructions: Home Jelly
03. Colored Mason Jar Solar Lantern Light
Image and Instructions: Instructables; Put It In A Jar
04. Cedar Cube Landscape Lights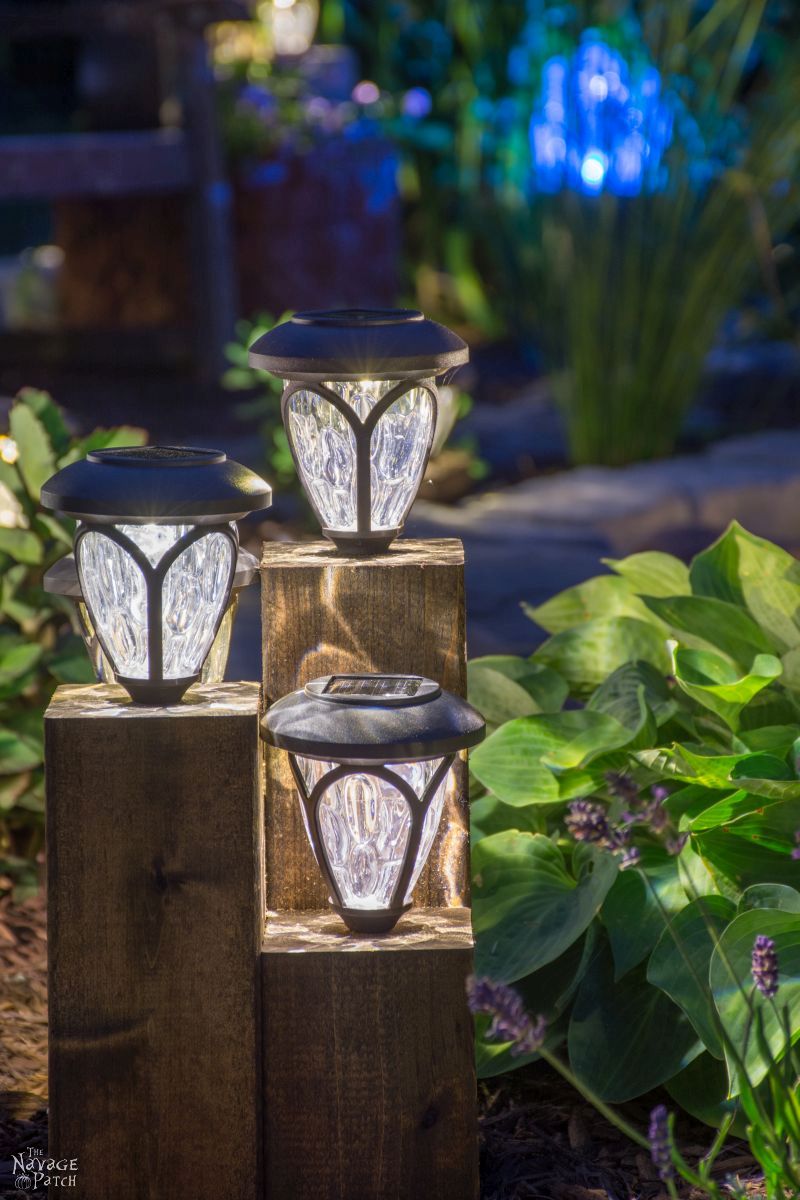 If you know carpentry, this solar light on wood would be another elegant addition along your garden pathway, or decorate as garden edging. Image and Instructions: the Navage Patch
05. Tin Can Solar Light Lantern
Pinch Tin cans with patterned holes and cover your solar light with a bit sparkle. Image and Instructions: Craftiments
06. Mason Jar Solar Light
Recycle your kitchen jars, with just three materials and a wee bit of time, you will quickly have stylish Mason jar solar lights to illuminate the garden or patio on these late summer nights. Image and Instructions: Garden Therapy
07. Mason Jar Solar Ghost Lantern
Another fun way to use mason jar to light the path on Halloween night, and it's kids friendly. Image and Instructions: The Country Chic Cottage
08. Solar Address Sign
An lantern can be a stake for outdoor lighting cover, with decorations or home numbers. Image and Instructions: The Seasonal Home
09. Fairy Solar Light Chandelier
Adds a whimsical touch hanging from the tree by revamping wire basket and stalk solar light into one. Image and Instructions: Garden Therapy
10. Solar Light Planter
Time to show off your favorite flowers day or night with solar-powered torches that stand above the greenery. Image and Instructions: Lowes
Originally posted 2016-10-13 20:46:41.