A list of DIY Ways to Decorate Home & Garden with Pennies. Keep your change and turn them into penny arts, let your creativity take off with these cool penny craft projects you can easily make. Using penny as decorative component for your home and garden can be dramatic and fun with these magnificently sparkling visual appeal.  Today our  Home Improvement Channel  is going to share with you 20 DIY ideas on how to use your saved pennies with interesting craft interventions.  Penny designs are unique and gorgeous. Clean your coins, lay out floor with pennies in patterns. Put some pennies on your old coffee table and make it look sophisticated. Decorate different stuff like picture frames or you can turn your simple and boring vase into a lovely penny vase, make your backyard burst out with modern and trendy vibes.  Those gorgeous little metal coins can be transformed into amazing crafts, decor, furniture and more garden arts. Scroll down and start your own adorable penny projects as below.
Read related:
Ways to Use Raw Wood Logs and Stumps
Unexpected Ways to Re-purpose Old Doors Into New Furniture
DIY Flooring Ideas That Cost You Less Than Expected
DIY Backyard BBQ Grill Projects [Picture Instructions]
01. DIY Penny Photo Frames
Image: Unknown [Bottom]; and DIY Instructions: Oh So Lovely
02. Cabinet Penny Bar Top
Image and DIY Instructions: Aquahaus blog
03.  Penny Top Coffee Table
Image and DIY Instructions: Remove and Replace
04. Glazed Penny Table Top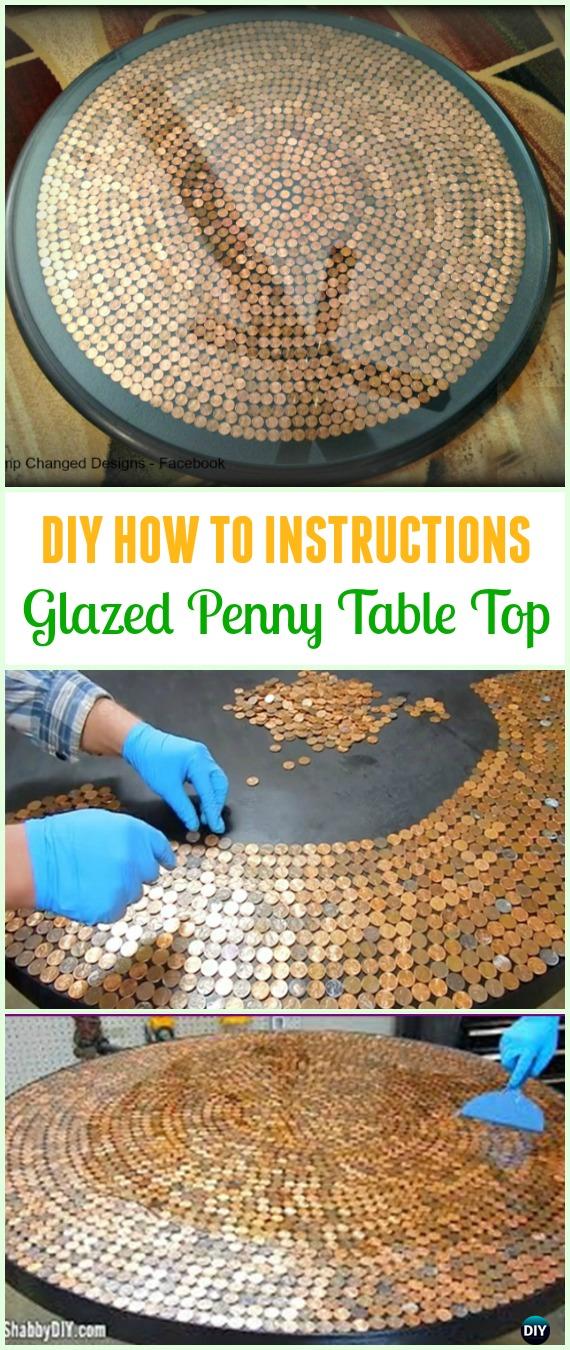 Image and DIY Instructions: FAB ART DIY
05. Epoxy Money Desk
Image and DIY Instructions: Epbot
Originally posted 2018-06-20 07:13:57.