It's been a long tradition to decorate Christmas in home and outdoor with lights. These bright and sparkle lights bring the festive sphere and joy into every home, and community. Our Home Decor Channel is going to share a wonderful collection of 10 unique ways to add your Christmas lights into your outdoor landscaping in this Holiday season, from front garden, to porch and backyard. Some can even be hang from ceiling or placed in front of doorway or fireplace. These DIY outdoor Christmas decorating craft projects will make this holiday special in your garden, and for all those who pass by!
Read Also:
DIY STRING LIGHT BACKLIT CANVAS ART IDEAS [PICTURE INSTRUCTIONS]
12 DIY CHRISTMAS MASON JAR LIGHTING CRAFT IDEAS [PICTURE INSTRUCTIONS]
TOP 12 CROCHET CHRISTMAS TREE [FREE PATTERNS]
25 QUICK CHRISTMAS DECORATION DIY IDEAS WITHIN AN HOUR
20 DIY PINECONE CRAFT PROJECTS FOR CHRISTMAS DECORATION
01. DIY Chicken Wire Christmas Ball Light
Shape chicken wire into a ball and wrap around the string lights for landscaping.
Image and Instructions: Christmas Lights Etc Blog
02.  Twine Sphere Ball Lights
Yarn, string or twine can perfect for making holiday light sphere, big or small, inside or outdoor, hanging or placing on dinner table or floor.
Image and Instructions: Mucho Crafts & Splash Of Something
03. Lighted Cardboard Christmas Tree
Shopping A lot during holiday season?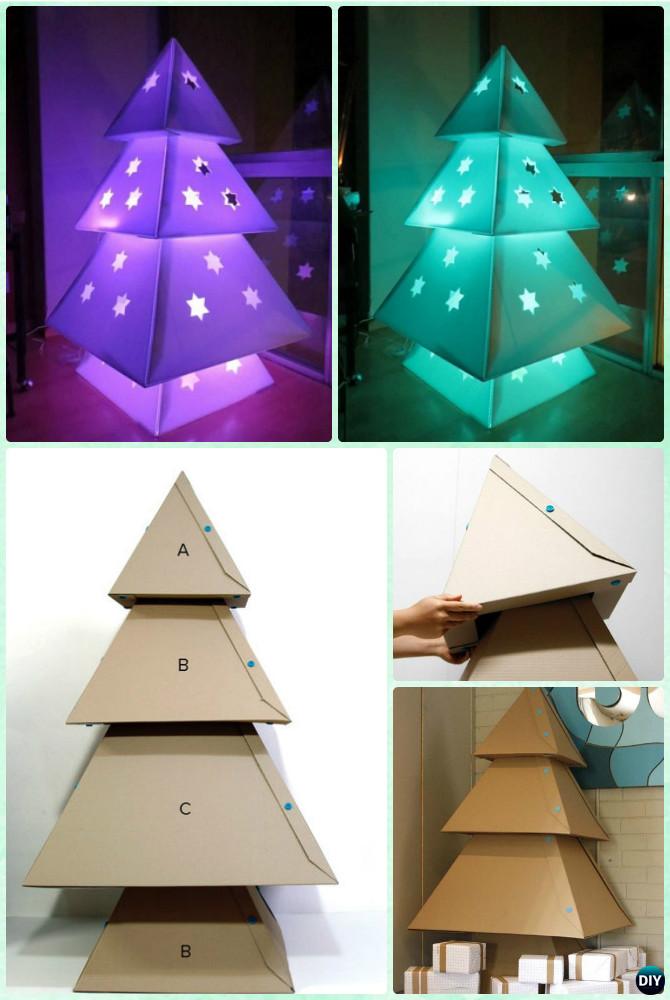 Image and Instructions:  Instructables
04. Plastic Cup Sparkle Ball Lights
Image and Instructions: Sparkle Ball Lady on Instructables
05. Plastic Cup Snowman Lights
Image: Recipes on Any Case; Instructions: Colorcitos Wordpress

Video: Mika Truk on Youtube